Our objective is to cleans and insulate the system of our body to get rid of psoriasis permanently. Due to cleansing of impurities from the blood circulation, the other advantage of this treatment is that it also prevents to grow other blood impurity related disease like psoriatic arthritis, debility and other autoimmune disease
Treatments for leucoderma in ayurveda at punarnav ayurveda skin center kota can start after the initial  consultation with our doctor . The doctor initially analyses and fixes a special treatment program based on the causes of the leukoderma. The treatment period is very important. A complete leukoderma and vitiligo cure requires certain precautions before and during the period of medication.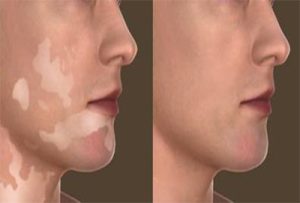 Punarnav ayurveda skin center presents perfect solution for Discoloration through special ayurveda treatments .
Punarnav ayurveda skin care center presents a very special ayurveda treatment plan for such kind of Urticaria. Ayurveda skin center gives you a healthy scalp by pure ayurveda treatments.